Spring – Summer & Autumn
Experience a blooming spring, an alpine summer or the infusion of autumn colors and the taste of new wine!
Springtime – Nature's Awakening Delights
As winter bids adieu and the vibrant hues of spring take center stage, this picturesque village of Anzère transforms into a captivating haven for nature enthusiasts and relaxation seekers alike.
From enchanting hikes through blooming meadows to rejuvenating spa retreats, Anzère offers a myriad of experiences that will leave you in awe of the wonders of spring.
The temperatures gradually rise, and you can expect mild and pleasant weather. It's a great time to enjoy outdoor activities like hiking, cycling, and exploring the beautiful surroundings.
Summertime Bliss: The Hidden Gem of Swiss Alps
While it may be famous for its exceptional skiing and cozy winter charm, Anzère truly comes alive during the summer months. The region offers visitors a unique blend of adventure, relaxation, and natural beauty.
This season brings warmer temperatures, longer days, allowing for more outdoor adventures. Activities like mountain biking, paragliding, hiking, and even swimming in the nearby lakes or outdoor pools. The lush green landscapes and breathtaking mountain views make it a perfect time to explore the natural beauty.
So pack your bags, grab your hiking boots, and get ready for journey into the heart of the Swiss Alps!
Embracing the Golden Delights of Autumn
The summer heat gradually subsides, and the leaves start to fall, it's the perfect time to escape to the tranquil bliss of Anzère. Nestled amidst the majestic Swiss Alps, the vibrant colors of autumn paint the landscape, beckoning visitors to immerse themselves in its natural splendor and the laid-back atmosphere.
Autumn is also a great time for hiking, as the trails are less crowded. You can enjoy the crisp air, take in the breathtaking scenery, and even participate in local harvest festivals.
Let Anzère cast its spell on you when exploring vibrant autumn, indulge in its culinary delights, and create memories that will last a lifetime.
Chalet Wildhorn is situated at 1500m altitude on the south facing slopes of the Swiss Valais.
The clean high alpine air matched by the Mediterranean micro climate provides not only the sunniest destination in Switzerland, but a very healthy choice to come away an get close to nature.
Anzère offer a relaxing village atmosphere for a range of activities:
Walking/ hiking, and climbing for all levels.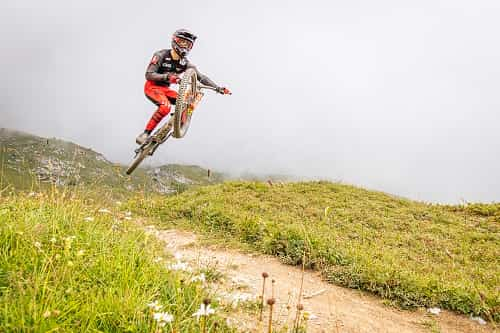 Mountain biking or road cycling with a variety of biking trails for all levels of experience.

The village Spa & Wellness center. Relax in the pool with a stunning panoramic view over the Alps!

Tennis courts and pony trekking for families.

3 golf courses within 30 mins drive, including European Masters course.

Wine tasting and vineyard tours.
Each season in Anzère has its own unique charm and offers different opportunities to explore and enjoy the natural beauty of the region. Join us as we explore the delights that await you in this stunning alpine paradise